About us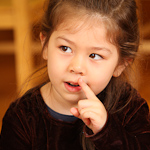 SEIPS's unique curriculum mixes the best of European education philosophies (Froebel, Piaget, Erickson, Montessori) to create energetic and varied classroom experiences that balance creativity, self-expression, and individuality with academics, in a bilingual Mandarin-English teaching structure.
All activities are designed to be fun, and all curriculum lines are designed to be invisible and seamless. Each classroom's Chinese and Western teaching team incorporates Chinese and English into all areas of daily learning. Academic concepts of mathematics, geometry, literacy, writing, reading comprehension, biology, engineering, chemistry, physics, astronomy, meteorology, computer skills, time and seasons are all taught with song, dance, interactive play, and arts and crafts. Life skills are practiced in cooking, physical education, and drama.
Our focus is not to train children, but to educate them by creating thousands of opportunities each year for children to explore their natural curiosity, learn skills by play, and gain confidence through creative self-expression. In short, we let children learn by being children so they can enjoy building habits for success.