SEIPS Health & Safety
At SEIPS we pay special attention to the health and safety of your child. Our world-class facility and staff provide a child-safe environment for learning, so that you can enjoy complete peace-of-mind while your child is in our care.
---

Clean Air
Air pollution is a growing health risk in China and we understand the importance for children to be able to breathe clean air whilst at school. That is why SEIPS has chosen to work with the world's leading manufacturer for air purification units: Swiss IQ Air. All classrooms, as well as our indoor playground, are equipped with the latest IQ Air units to ensure WHO standard clean air 24 hours a day.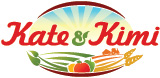 Healthy Food
SEIPS has developed its own, patented lunch menu, which takes into account the nutritional needs of children, as well as a cultural balance of both Western and Chinese cuisine. The 20 different lunch sets rotate every month to ensure enough variety for the children to enjoy throughout the school year. In addition, healthy snacks are served throughout the day, consisting of fresh vegetables and fruit, yogurt, raisins and whole wheat buns.
Our snacks and juices are provided by Shanghai's expat community grocer "Kate & Kimi", who partner with farmers, local food producers and importers to deliver fresh and traceable produce of the highest quality.

Child Safety & Security
Your child's safety while in our care is of paramount importance to us. We regularly perform safety checks on our campus to ensure that every part of our campus is considered "child safe". You can enjoy peace of mind that every detail has been taken care of, from children's individual needs down to the materials used in our daily activities. SEIPS is also a nut-free environment.
To ensure campus security, SEIPS works with G4S, the world's leading global security company.