50/50
Bilingual
Fully bilingual, SEIPS prepares today's brightest
sparks for a global tomorrow by inspiring confidence,
curiosity and ambition no matter where life takes them.
SEIPS Team
Exceptional preschool education calls for exceptional teachers!
Our specialist staff proudly lead by example:
with excellence, kindness and patience.
At SEIPS we pay special attention to the health and safety of your child. Our world-class facility and staff provide a child-safe environment for learning, so that you can enjoy complete peace-of-mind while your child is in our care.
More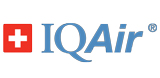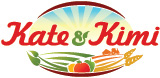 SEIPS Testimonials
"We think that this style of education allows each child to build confidence, explore and socialise at their own pace and express their unique creativity"
"We were especially happy when realizing how much he loved being at school, how many stories and experiences he brought home to tell…"
"Your program is excellent and Jasmine has had a lot of fun learning the way children should learn, and we thank you for that"
"I have never known a teacher go so far above and beyond and put so much effort into making the lessons enjoyable and memorable"
"Thank you for creating and initiating the foundation of my child's education. I really appreciated the efforts of the teachers in acquainting Pratush to the school life and teaching him classroom manners and much more"
"We are back in New Zealand and finding it hard to find a preschool that lives up to SEIPS' educational standards"
"My little girl is always happy when she comes back from school. This is the most important thing to us. A big thank you to all the staff at SEIPS! We cannot really put a value to a happy childhood. Priceless!"
"Jamie loved his first week at SEIPS this week! He was eager to run in to the class and play every morning, and he didn't want to leave when it was time to go. He was happy in the evenings and went to bed early, eager to get up early again the next day to go to school."
"Mitchell settled in so well and very quickly and I don't think he has ever been more stimulated. He runs to the building, and runs into the class room without a backward glance over his shoulder."
"Lily has loved going to school and being part of the Brontos. She has not once in the whole year said she didn't want to go and has hopped on the bus happily every single morning. This can only be down to you and the other staff at SEIPS who create such a welcoming and comfortable atmosphere for the children."
"We have loved our time at SEIPS and we know that wherever Jamie goes to preschool next, he is unlikely to find a program as excellent as yours. We will miss it."
"…he has turned into a very happy, sociable, polite, young man and I feel a lot of this has been down to your teacher's building on the way we are with Luke at home and really caring, not only about the educational development of him and their pupils, but also their personal and emotional development."
"I am at a loss for words!!! They have all been very kind and made every effort to ensure that the kids are well taken care of. Their performance is simply outstanding."
"SEIPS is magical! This is the second day for Adam and all we were hearing from our child in the morning was… perfect silence. I did not expected smile instead of tears. I do not know how you are doing this, but keep going! We wasted 3 months with sending him to chinese kindergarten."
"The facilities, the activities and especially the teachers, support staff, Ayis .... everybody was so friendly and professional and it was exceptional."
"We are extremely happy that SEIPS is paying attention to all details and giving us parents all necessary support for our kids' development."
"Seips has been a good experience. Emme surely misses all of you. I would say, teaching aside, it was your and Wendy's hospitality skills that made Seips an extension of home. Thanks for that."
" Sabah and I are so pleased how much Amelia progressed in her time at SEIPS.  A true credit to all the staff and Amelia is going to miss you all.  So, thank you."
"Your kindness and attention to us (and other students/families) is a true differential in SEIPS."
"A big thank you for the farewell yesterday. Charlie was very touched. My husband and I can feel how much our boy has been loved and cared at SEIPS by all your staff and teachers."
"It has been another great year at SEIPS and looking back, we have gained such nice memories. Finn and Lasse developed so greatly. They will certainly miss SEIPS and all the wonderful staff a lot. We also will miss the support we received from the staff over the last three years and your unbeatable friendliness and help."
"Hospitality wise they (the kindergarten) can not even compete with SEIPS a little bit. You are doing such an amazing job."