This week we reviewed much of what we learned over the course of our wonderful school year. We sang many of the songs we have mastered, read stories and played loads of other fun games that we love. On Wednesday we had water play outside and on Thursday everyone said their goodbyes to our friends and teachers in our last assembly of the school year.
Morning Circle
After Morning circle song we discussed the weather, colors, shapes, numbers and even looked at our favorite teddy and rabbit stories. As some of our Mammoths left a few days before the end of term we took turns to say goodbye and explained that we will be leaving for summer and once we are back we might be in different classrooms, schools or even countries taking planes to new and exciting places.
Pre – Literacy & Chinese character
This week we looked at ABC and the symbols that are A, B and C . We reviewed these letters sounds and looked at some of the words they make such as Apple, Ant, Ball ,Bunny, Banana, Bread, Cat, Cookie, Cake and Cow. We sang Annie Apple songs, Bouncy Ben and C is for Cookie. We also reviewed some of our Transportation words from the last few weeks while looking at and playing with toy cars, trucks and airplanes. Our action words this week were Run, Drive, Ride and Fly.
PE
Outside on the playground we practiced making sand castles in the sand pit and water play. Mammoths got soaked outside in the hot sunny weather while we played with all kinds of water toys and sprayed water over each other.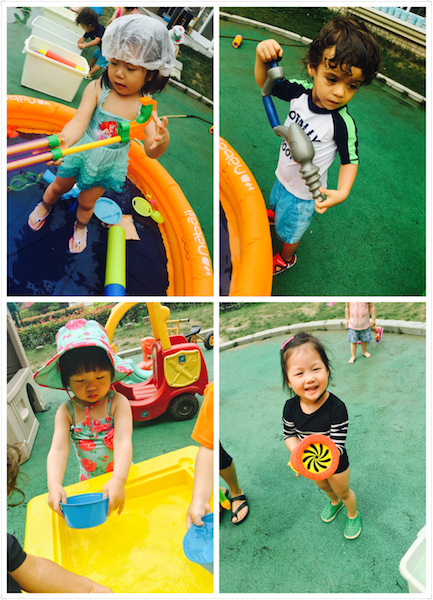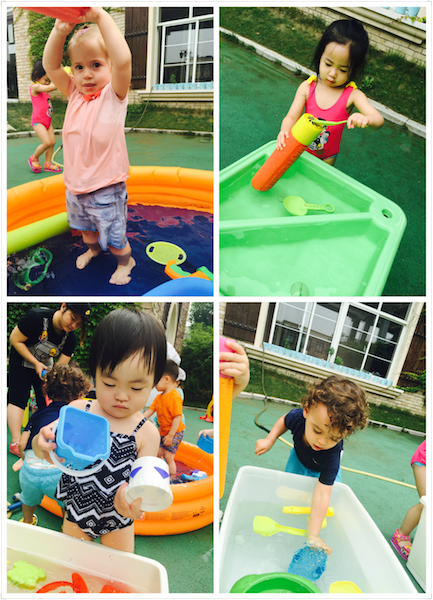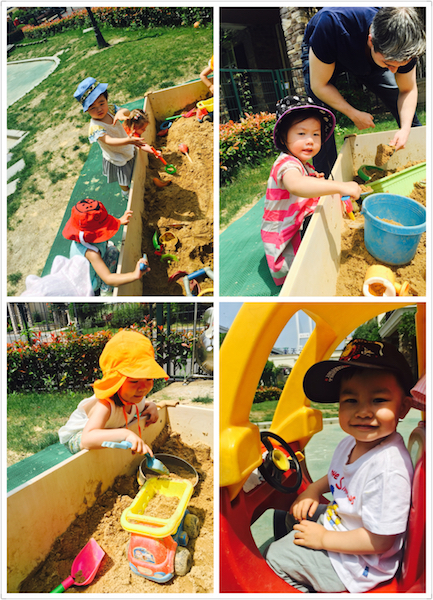 Pre-Math
We played shape matching games this week focusing on the difference between squares and rectangles. We now know that rectangles are longer and thinner but both shapes have 4 sides. We played card and wooden block matching games reinforcing what we had learned. While roller painting we reviewed the different colors we had discovered throughout the year. We especially like orange, pink and blue and picked the colors we wanted right before rolling paint all over a giant sheet of paper.
Arts and Crafts
On Monday we used different colors to roller paint over card then later fold them into paper airplanes. We took turns throwing them to see how well they could glide across the room. On Tuesday we made sticker tie models especially just for Father's day. For water color painting we used fine brushes to color in our Mammoths group photo, the children could find their friends and color them in any way they wanted. As summer is getting hot we also made fans by brush painting over white wooden fans and learning how we can use them to keep cool.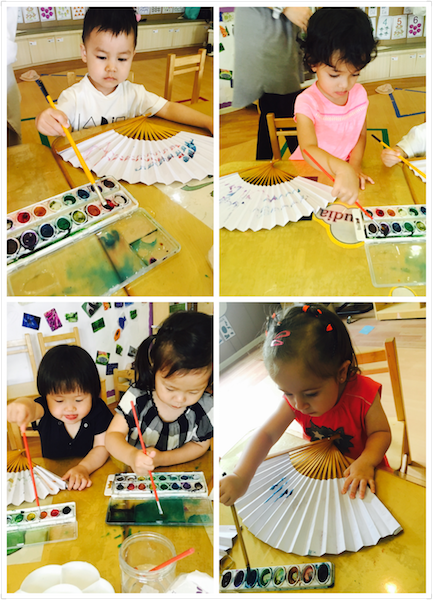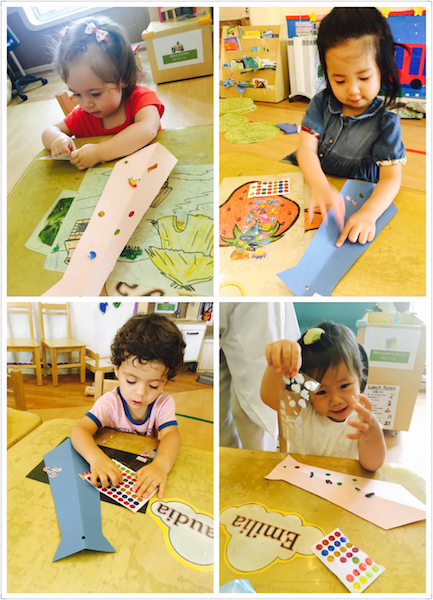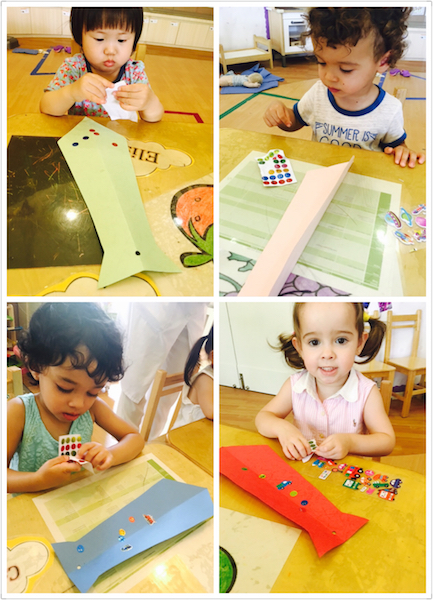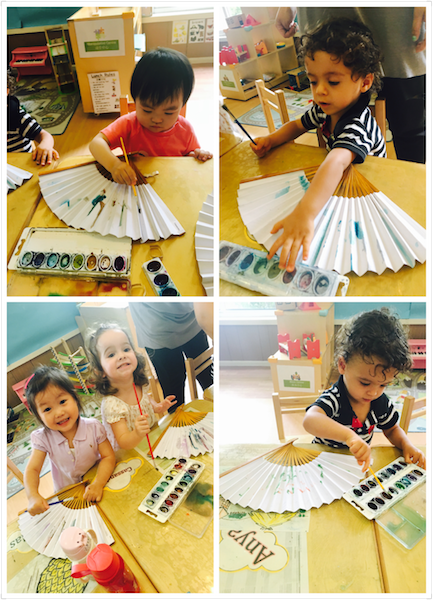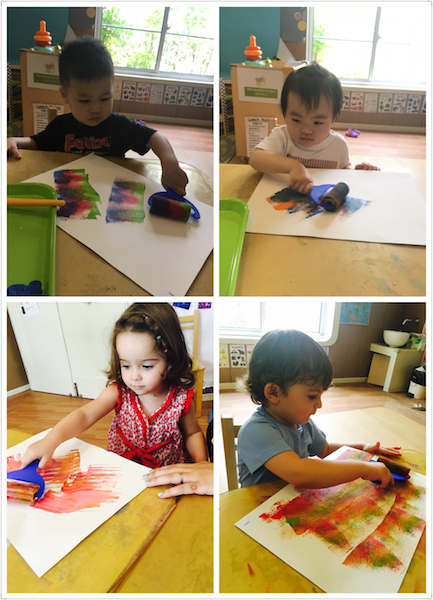 Story & Music
 Our songs of the week were Wheels on the Bus, Five little bunny rabbits and Who's afraid of the big bad wolf and We are the Dinosaurs.

Farewell Mammoths
This will be the last Mammoths' Update of the year so we wish you a wonderful and relaxing summer holiday. We hope to see many of you at SEIPS summer camp and if not, then ready in August for next school term. We have had such a wonderful time with our children, watching them learn and grow up so fast. We will miss you all so much.
Wishing you all the best, an exciting Summer Holiday and wonderful Father's Day !
Teacher Fred, Teacher Lee, TA Anna and TA Joga