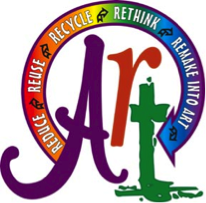 Recycled Art Fair
In conjunction with our recycling theme SEIPS will have a recycled art fair after the May holiday. The children will exhibit recycled masterpieces in their classrooms over 2 days for the whole school to enjoy.
What is it?                                                                                                                    Students are asked to create art works using different recycled materials at home to exhibit in their classrooms on May 3rd & 4th.  Parental involvement is encouraged with younger students requiring more parental assistance than the older students.
What should we do?                                                                                                 Anything! Big or small, elaborate or simple, all creations are welcome! Whether it be a picture drawn on recycled paper or a rocket made from milk cartons. We hope the children will enjoy creating something special with you at home to share with us at school.
 Why?                                                                                                                                     The goal is for children to understand the importance of recycling, instilling the message of protecting our earth, through a fun and hands on activity. We also wish to celebrate the community of our school, by displaying the works in each classroom the children can visit other classes to view their exhibits as well as proudly display their own with their peers.
 Stuck for Ideas? Don't know where to start?                                                          Check out these great websites for inspiration:
http://www.education.com/activity/kindergarten/recycled-crafts/
http://www.familycorner.com/dir/Family/Kids/Kids_Crafts/Recycled_Crafts/
http://familyfun.go.com/crafts/crafts-by-material/recyclable-projects/
http://familycrafts.about.com/od/craftsbyproduct/a/trashcrafts.htm
 Or alternatively – you can always ask your teacher!
 *Please bring your recycled art to school on Thursday May 3rd.
  by Rose Chambers