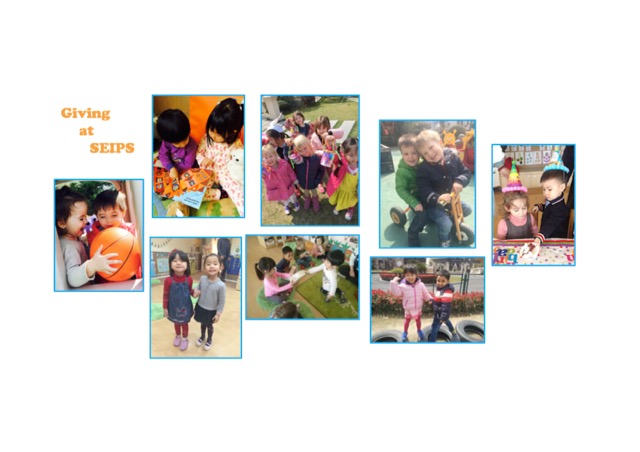 At SEIPS, we pride ourselves in teaching our students the importance of helping and sharing with our friends who are not as fortunate as we are. When doing your Spring Cleaning this year, please put aside any toys and books you think will not be needed in your household anymore. These toys and books will then be collected and donated to families and friends in need.
    Homeroom teachers will be collecting toys and books from April 11th– 29th. We will send all of the donations we receive to 'A Pleines Mains' (Helping Hands), a charitable organization which works at a local level to provide assistance to the most deprived families in China.   
    We will be teaching our children in class about sharing with those in need, and we would love if this lesson could also be spoken about at home.
    Thank you so much for your participation and cooperation.
        Happy Spring!
Warmest regards, Sarah