Wrapping up the Year
We managed to fit a lot of things into this final week of school!  We celebrated Lucia's 3rd birthday, made some lemonade, danced, sang and made a special present for the dad's for Father's Day this Sunday.
Reading/Writing
We learned 纸 / zhi / paper in Chinese class.  Miss Ella gave us each pieces of thin plastic and paper to feel the difference.  The children had a lot of fun making crinkling noises with the plastic paper.  In English, we started the letter b.  We learned some words that start with b: bear, butterfly, bread, big and Bang Bang! We practice drawing the b shape in shaving foam and made a huge mess!  We also used blue play dough to form the shape on our play dough mats.  Miss Michelle was really impressed with how well the Stegs focused and most were able to make readable letters!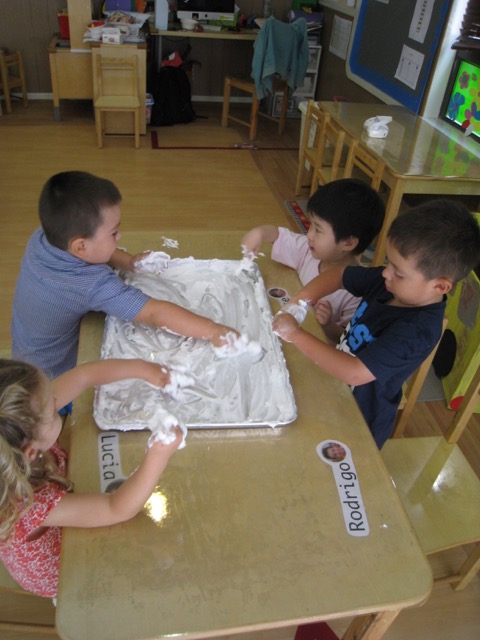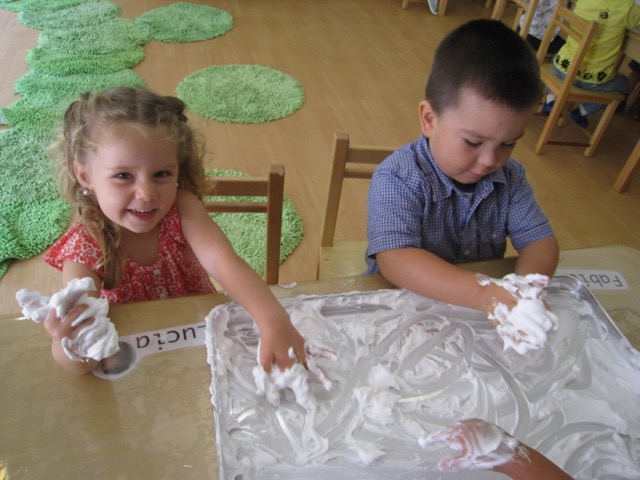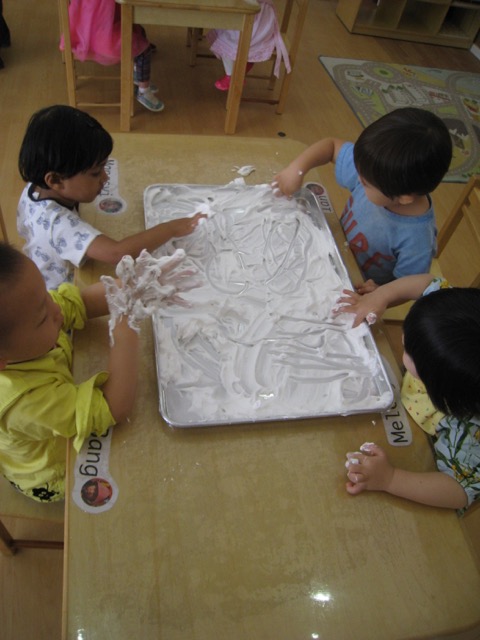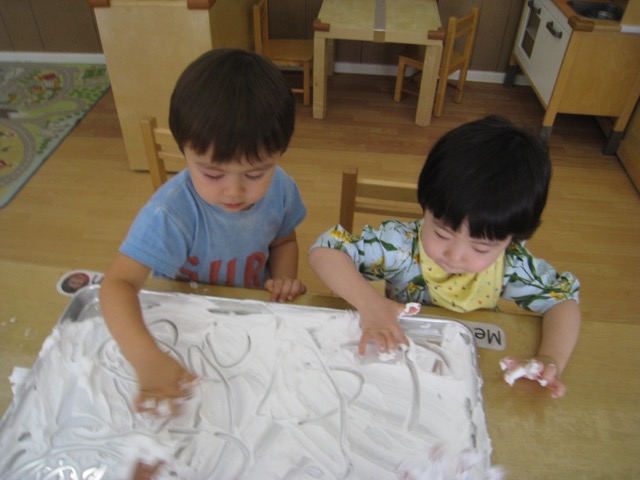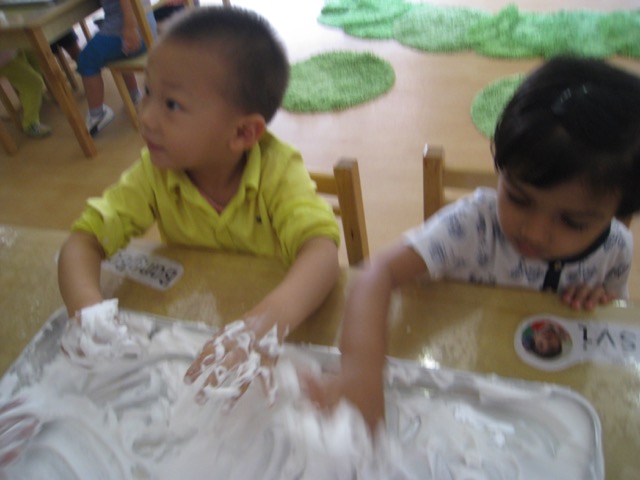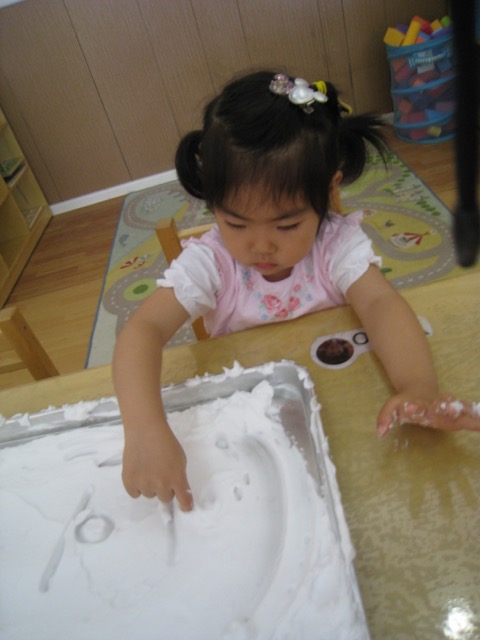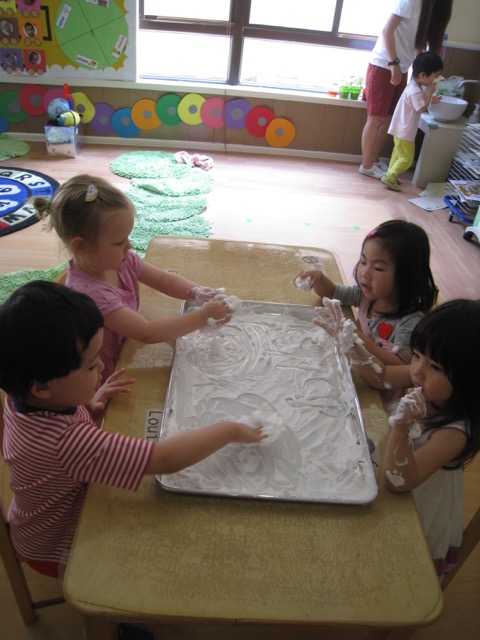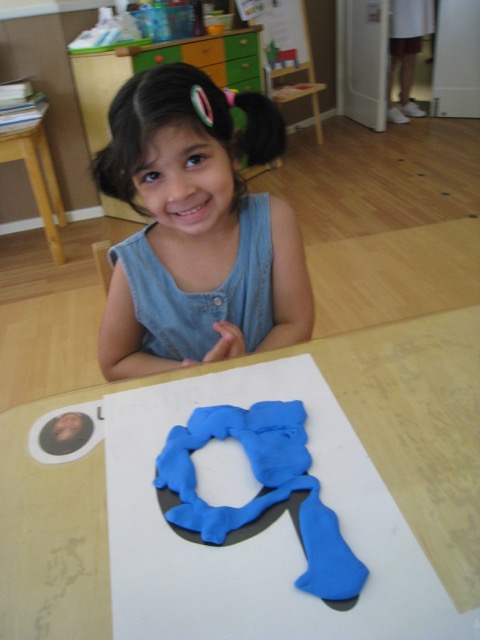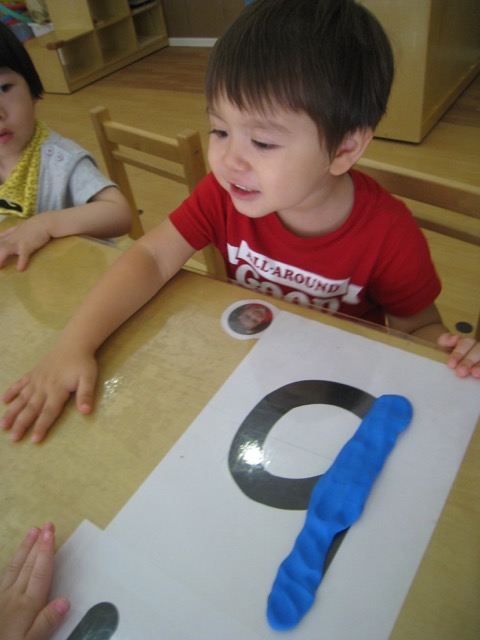 [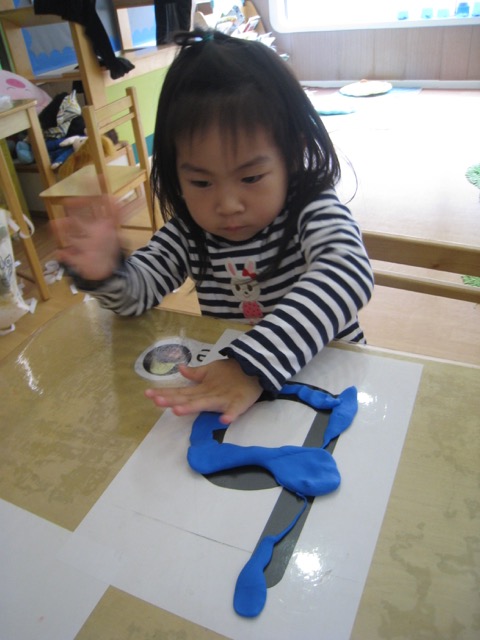 /img]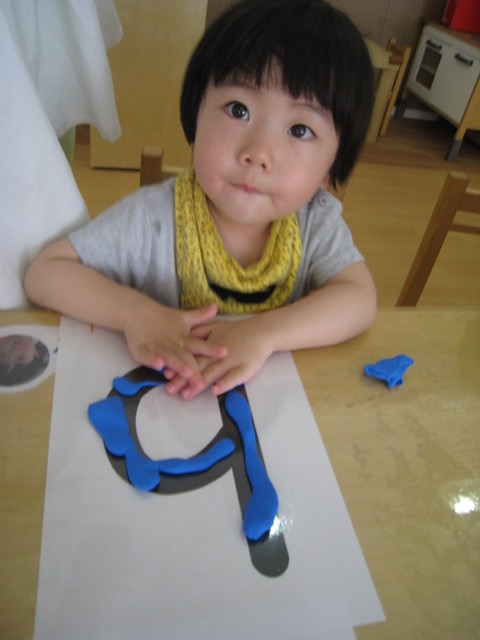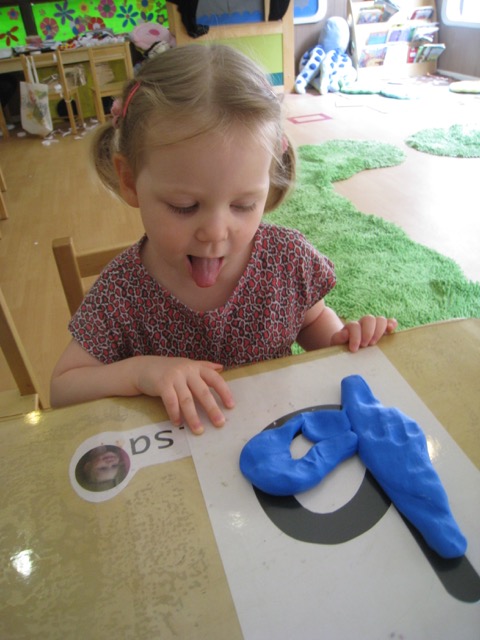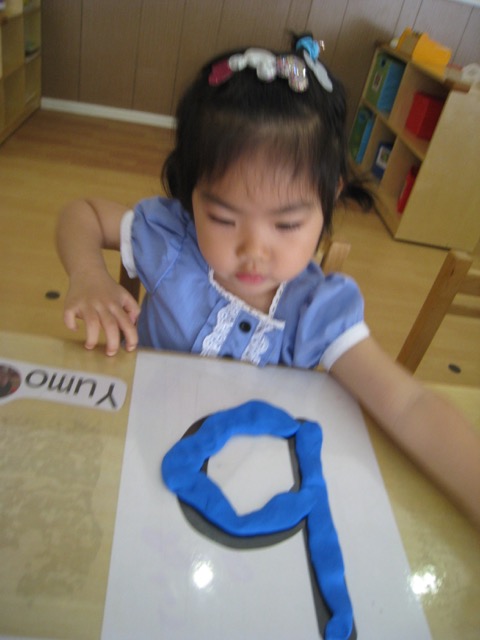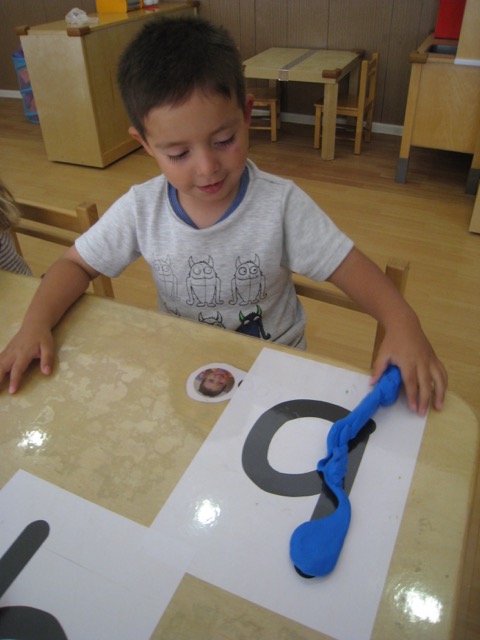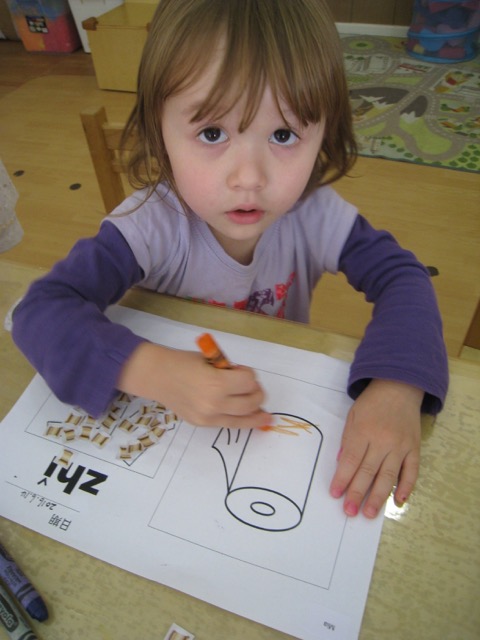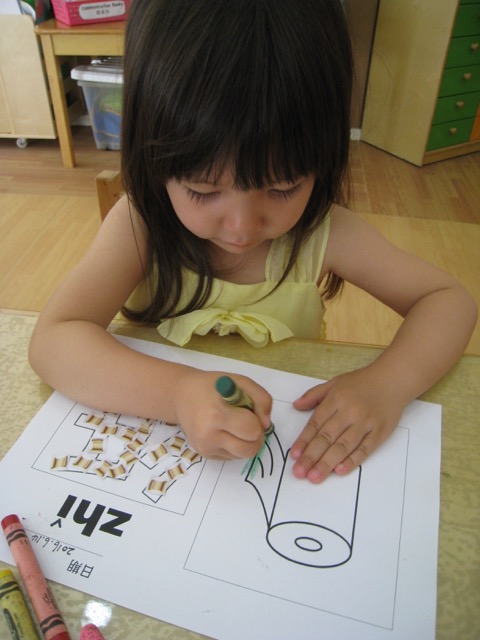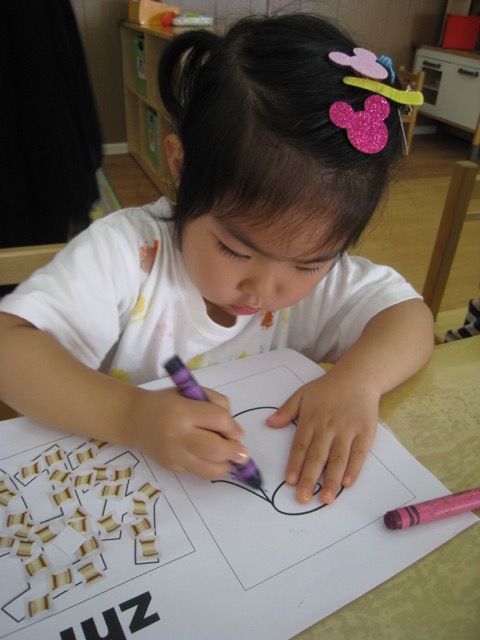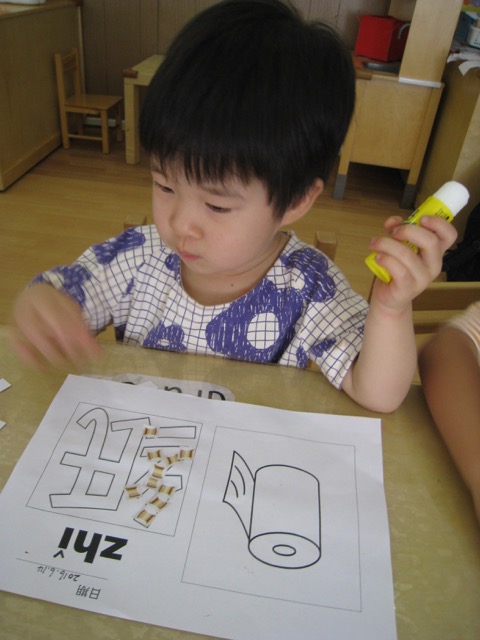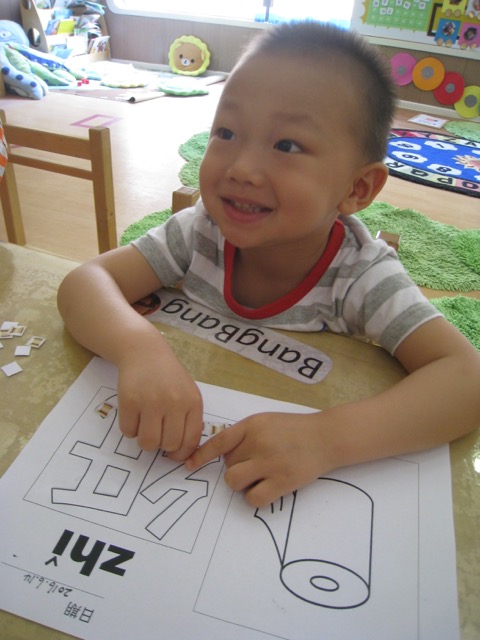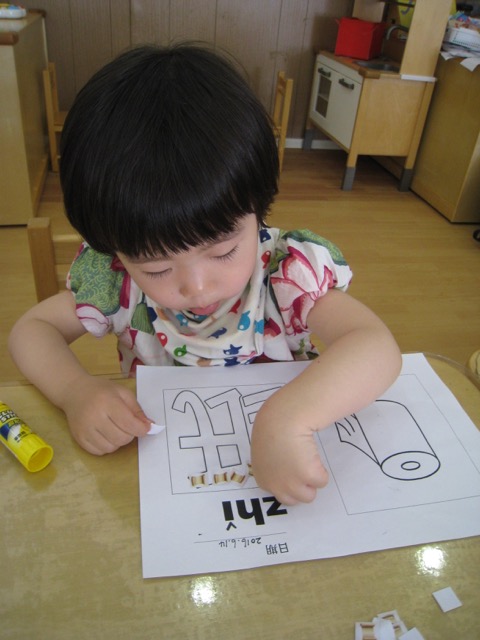 Art
We started out the week making some pretend lemonade to beat the heat!  We pasted lemons, ice and a straw on a paper cup.  Last week, we sorted some colorful pom poms by the colors: red, yellow, green and blue.  This week, we sorted them again and pasted them into a rainbow.  We also colored a special card for dad's for Father's Day.  We hope you enjoy it!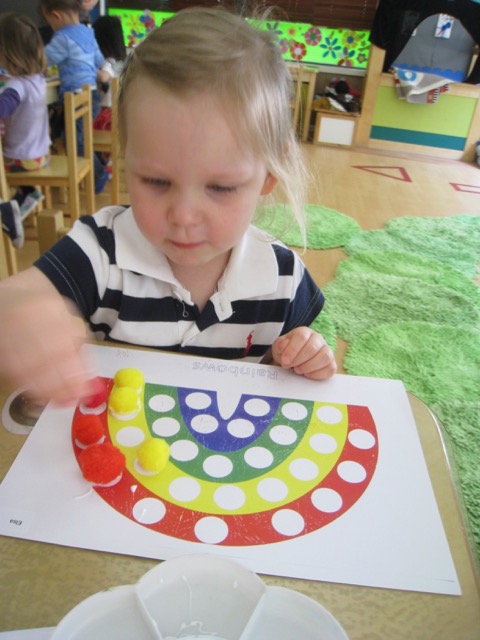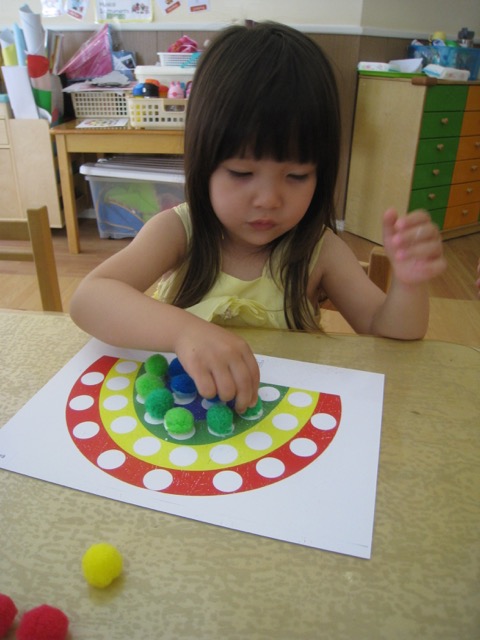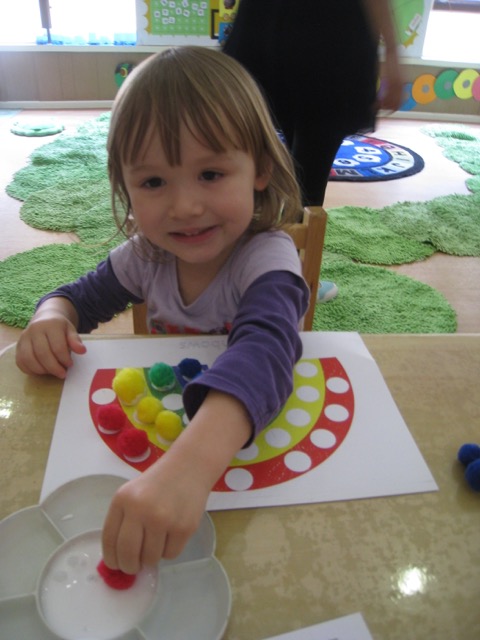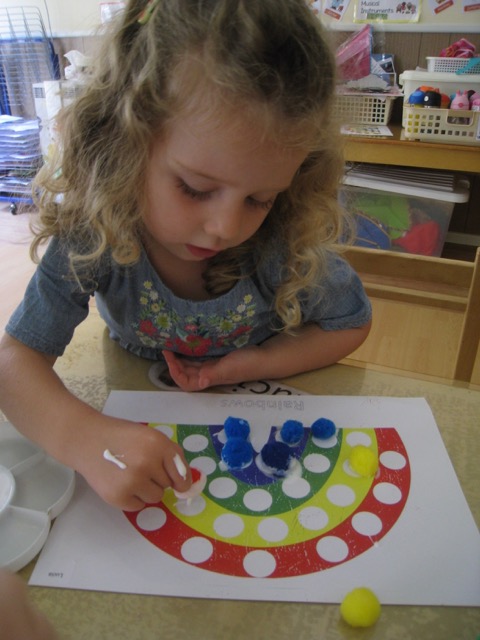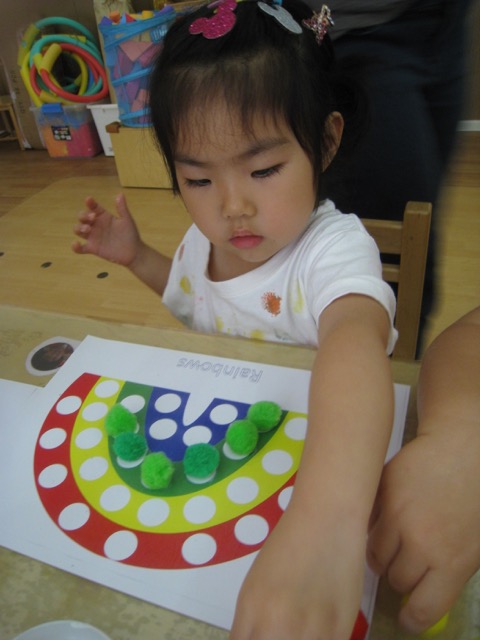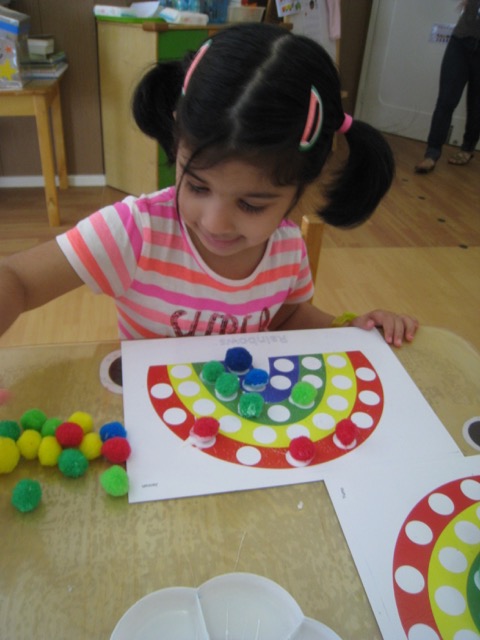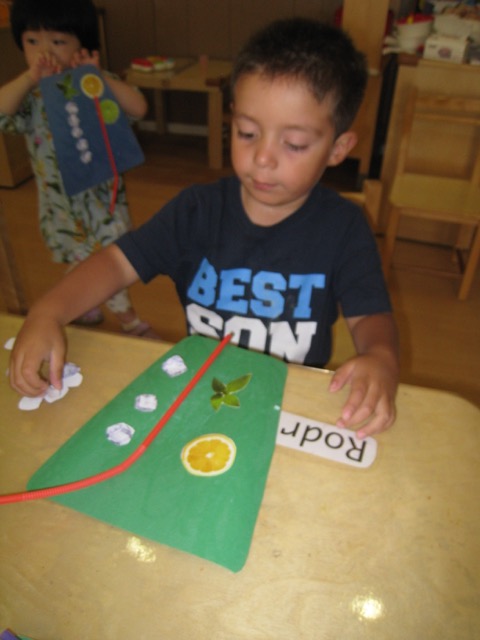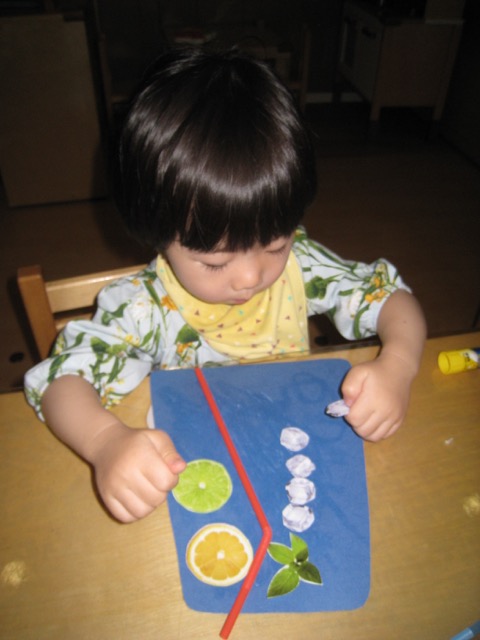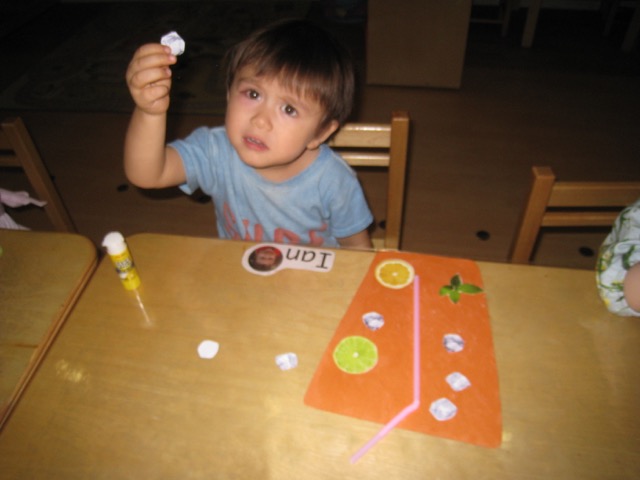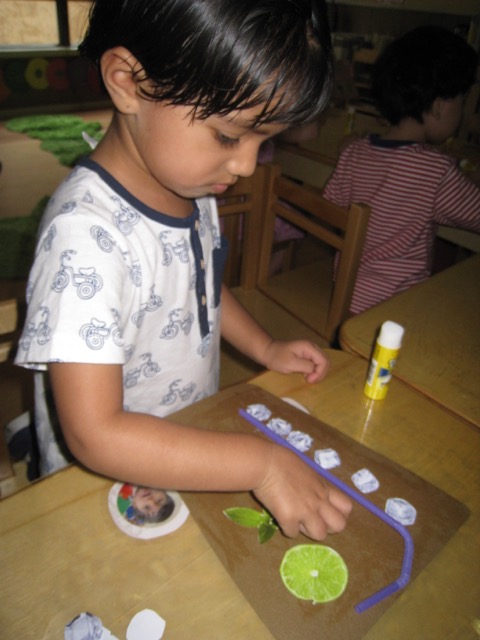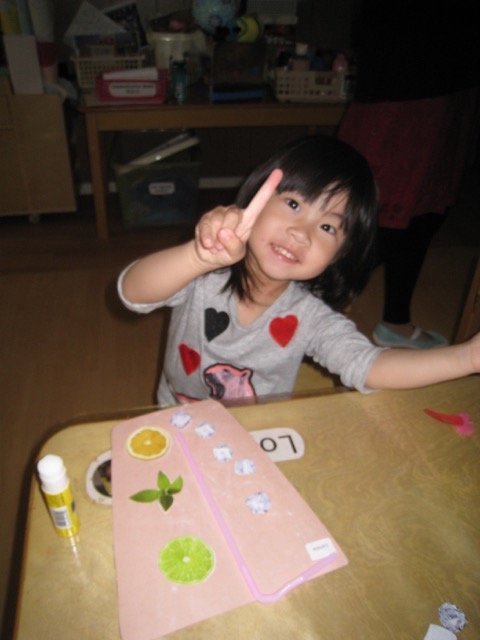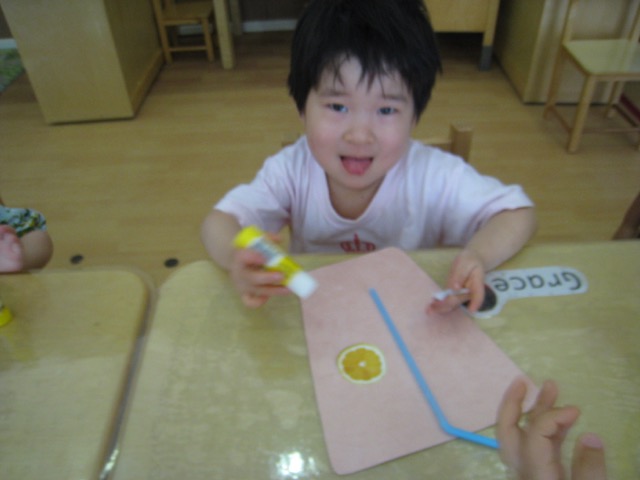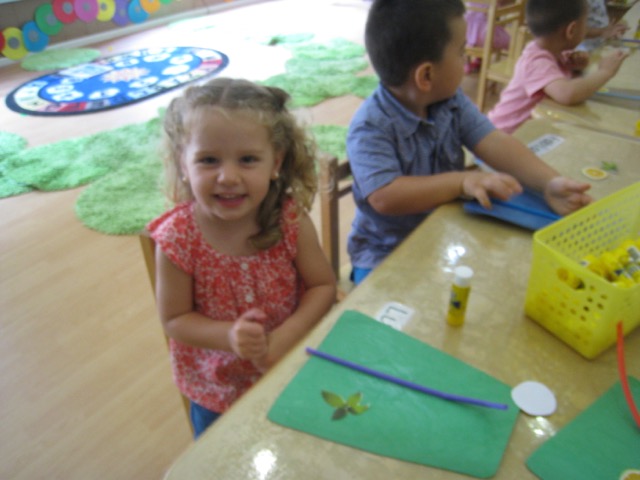 Happy Birthday Lucia!!
We celebrated Lucia's 3rd birthday with some delicious cake!  We want to thank Lucia's parents and little sister for joining us and for bringing a little gift to share with each child to take home!  The children really enjoyed their Mickey and Minnie themed cupcakes.  Thank you!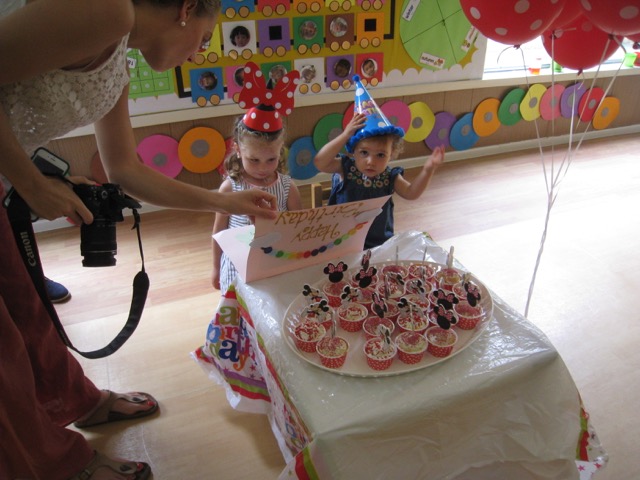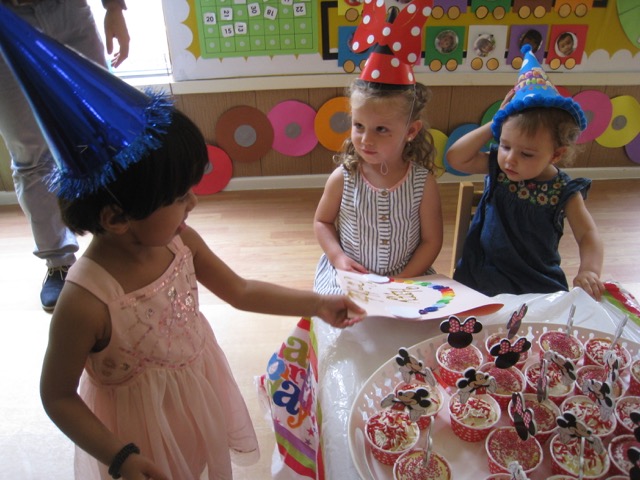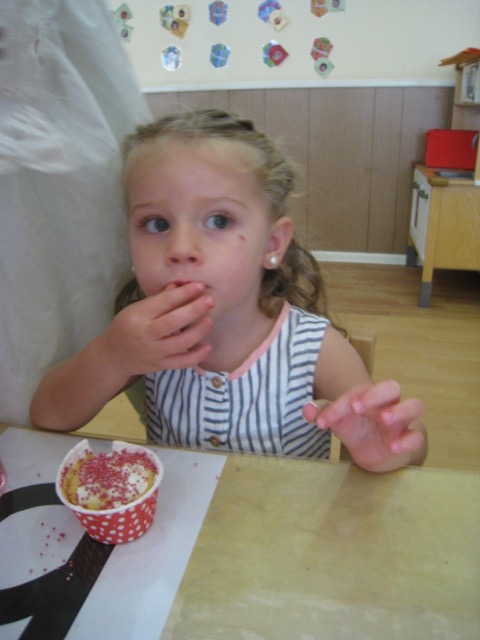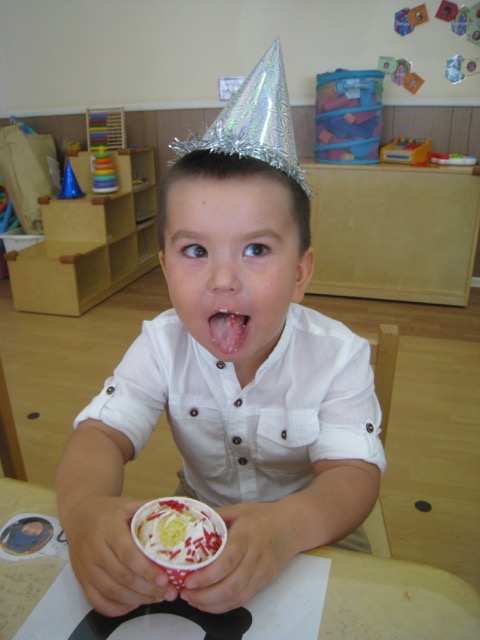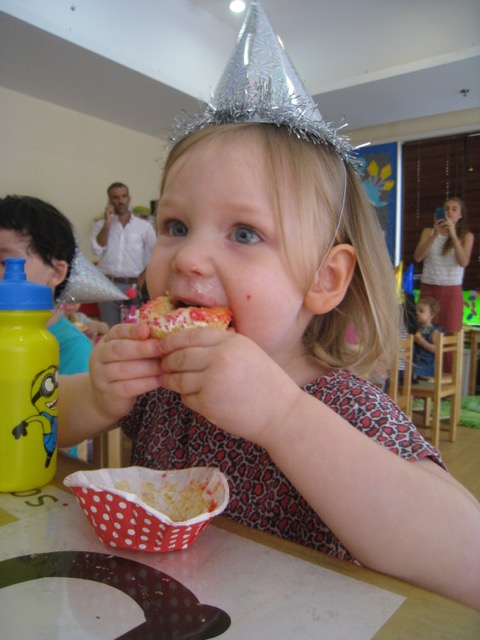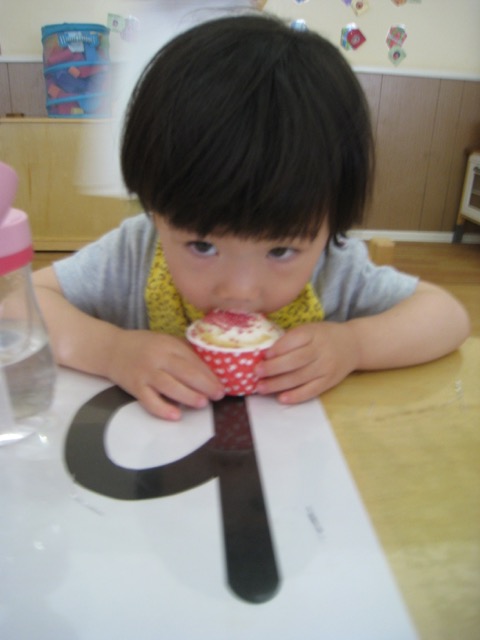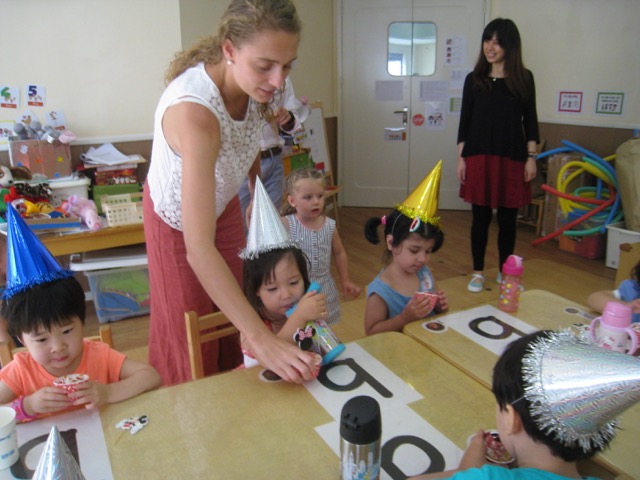 Physical Education
We had a great time spending a little extra time burning some energy in the gym this week.  We did some good stretching before running, hopping and skipping our way around the gym.  We also took out the hula hoops.  Some of us tried hula hooping, while others just preferred to spin them around the gym.
Other Notes to Parents:
Thank you for a fantastic year. We appreciate all of your support and have really enjoyed watching your children grow.  We cannot wait to continue on with them in the next school year.
Don't forget to follow SEIPS on Wechat! 
Have a great summer!
-The Stegs Team