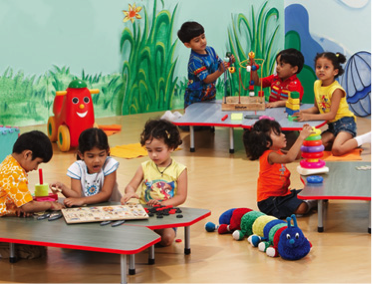 March 11th – 15th is Activity Week!
Activity Week is an opportunity for Nursery & Kindergarten students to interact with children from other classes and participate in activities held by different Teachers.
Children will be placed into 5 different groups with children from all 5 classes (Mammoths will hold their own Activity week within their class). Everyday the groups will visit a different activity taught by different Teachers. These special Activities include: 
Mini Master Chefs

(Cooking)
 – Teachers Rose & Vivian
 Carnival

(Theme Games)
 

– Teachers Louise & Candy
 Hip Hoppers

(Dance)
 – Teachers Heidi & Penny
 Creativity in Motion

(Theatre)
 – Teachers Amanda & Suki
 Kung Fu Hustle

(Sport)
 – Teachers Sarah & Vivian
The Mammoths Activities include: Cooking, Games, Life Skills , Science Experiments and Group Work.
This is sure to be a fun filled week of special activities and a great chance for Children to meet new friends, engage with different Teachers and explore new classrooms. Also throughout the week the children will be filling out their Activity Diary to share with you at home! For more information be sure to ask your Homeroom Teachers.
Kind Regards,
Rose Chambers
Principal