Theme of the week: Road transportation
Literacy
This week, our Chinese character was vehicle / 车 .
During English literacy, we reviewed all the letters we did so far.
And they did it well.
So many fun things for little hands to do: Pre- Writing practice, cutting practice, and more!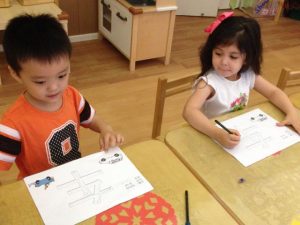 Children's day
Water play
Luckily, the sunshine and hot weather came out on Wednesday!
It seems that our sun dance was efficient!
Kids had a lot of fun splashing around.
It was a happy Children's day!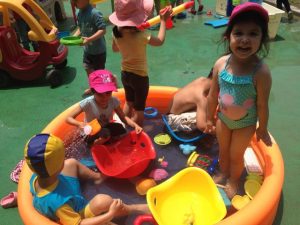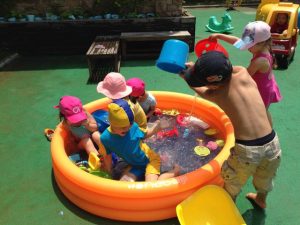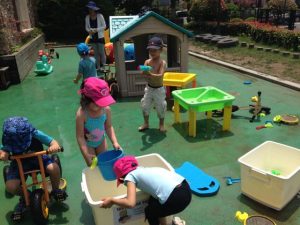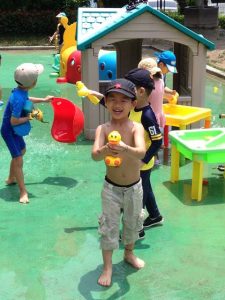 Culture day
Australia
Thank to Sienna's parents who came in our classroom to talk about Australia
The kids loved to learn about Australian animals …. Koalas are their favorite!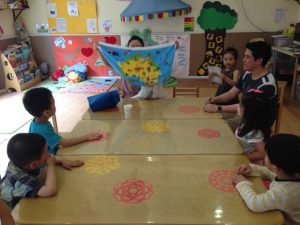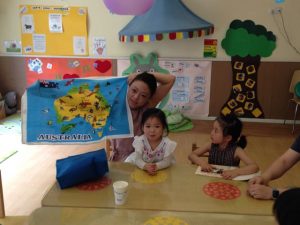 Arts: Imagination/Art/Painting
Sponge painted car and truck craft
We make a stencil on top of a blank piece of paper.
Then we tape the stencil down so it doesn't move
We prepare some sponges that kids dip into the paint and use it like a stamp, stamping paint over and over inside the stencil.
Then, we carefully remove the stencil to reveal the car or truck shape. Vroom!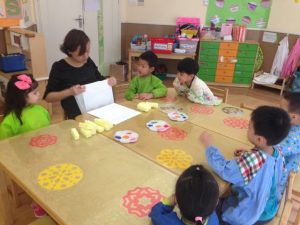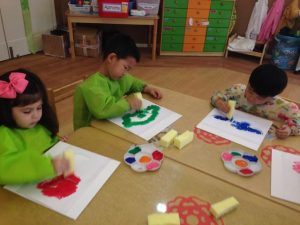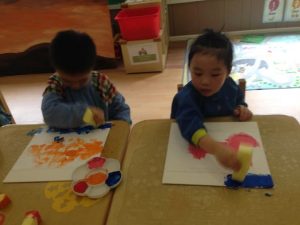 Maths
Road Numbers activity to learn numbers. This is an awesome activity for kids who love cars! Kids can drive their cars on the number roads to learn their numbers!
Vehicle match up: bicycle, car, truck, bus
Transportation cutting pages
Transportation puzzle cards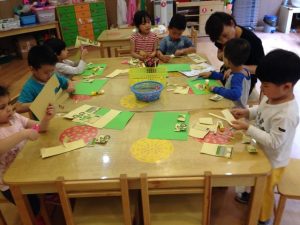 Next week, we will work on the Air transportation theme.
Kind reminder: END OF YEAR PERFORMANCE
Next Wednesday, June 8th, from 10:00 to 12:00, will be our end of year performance at the Mercedes Benz Arena. Yeah!
Please do not to bring bags or water bottles next Wednesday, the school will prepare everything for the children.
Children need to be in school before 9AM. The buses can't wait for latecomers.
Parents are invited to attend on time. Attendance is mandatory as parents need to take their kids home from the event. Proceed directly to Mercedes Benz Arena after you sending your kids to school.
Please refer to the specific address on the ticket.
You'll be asked to present your tickets to enter the arena, so please make sure to have them with you on Wednesday.
Thank you for your kind understanding and cooperation!
There will be no school on Thursday 9th June for Dragon Boat festival.
Friday 10th June is a normal School day.
13th-16th will be our last days of school before we finish the school year.
Our last day will be Thursday 16th, June.
Our Paras team wish you a nice and relaxing weekend and is looking forward to see you next week.
Warm regards
Paras team (Pascale, Mandy, Fiona)